Our Services and Products
---
The services provided by Wilcom Systems Kenya Limited fall generally in three categories: –
1. Business Development
2. Technical Solutions
3. After Sales Services
4. Training
These three categories present a variety of service solutions designed to meet the needs of today's business critical environments. These are: –
1) Networking – structured cabling and systems installation
---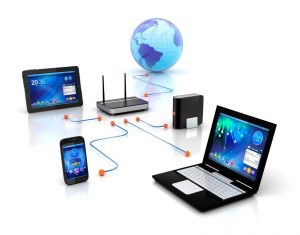 This is the optimization of the existing services by offering structural cabling design that connects data processing equipment, personal computers, Local Area Network, PABX's and office equipment to each other and to outside networks to provide a total information transport system over common medium.
2) Software/Applications support and system integration.
---

Integrating different technologies from multiple vendors within a single coherent IT system is one of the biggest challenges facing businesses today. With qualified Microsoft Certified Partners, we ensure the quality of support to our end-users. We provide software support services for most applications.
3) Network management
---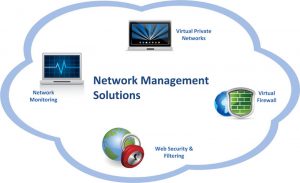 Network management is an essential tool for all organization. It is the only way to meet the demands of high network availability and keep control of networks whose size and complexity changes daily.
Our network design team will carefully analyze the network environment and then present a report highlighting the benefits of a tailored management system for the customers.
4) Data Management
---

As corporations collect large amounts of customer, product, transaction, market and social data, it becomes very important to manage, maintain and make sense of the data collected to get actionable insights out of it. Data Management Practice at Wilcom Systems Kenya Limited helps these global corporations in managing the data effectively and efficiently, create or manage accurate reports, dashboards and alerts which will help in satisfying various reporting needs from MIS reporting to regulatory compliance reporting.
5) Web Design & Development
---

There are too many websites online today. Stand out from the crowd with a stunning website by Wilcom Web Design Services. We don't just create a website to be placed online. Our endeavor is to build a an engaging space owned by your business online. Websites are important for small and large businesses alike.

If you are an eCommerce business, web design is indispensable to you. You might lose out on customers just because it is not user-friendly. Not only do we take care of the website's look and feel, our UX designers create a enriching user experience. Our experts think from the customer's point-of-view for the best website design. This helps our web design company to create websites that are easier to navigate and lead the customer to desired user actions.
6) Software Application Solutions
---
i. Custom Enterprise Software
Our app developers deliver bespoke enterprise applications that address your business needs and meet your specifications. We have experience in creating software that improves content management, business process automation, e-Commerce, and employee collaboration. Our developers are able to leverage their experience with Agile software development to increase your competitive advantage.
ii. Software Integration by Expert Software and App Developers
Daily operations at large enterprises are often supported by a mix of SaaS and on-premise third-party applications. Wilcom offers development of comprehensive Enterprise Application Integration solutions which allow for a mobile-first approach with custom mobile UI, API and micro-service development, data integration, as well as work-spaces, portals, and mashups.
iii. Legacy Application Modernization
Outdated enterprise applications often cause employees to spend more time working around limitations. Wilcom can provide your business with a team that can perform in depth feature and technical analysis of your legacy solution and offer enterprise application development that will use the latest tools and technologies. Your users will be happier and more productive, and your IT operations team will sleep better.
iv. Application Portfolio Consolidation
Very few companies develop completely through organic growth. Frequent mergers and acquisitions often leave organization with a wide variety of solutions. Wilcom can help your business consolidate these solutions, combining their benefits to increase your IT Operations, minimize costs, increase employee efficiency, and optimize user experience. Our team of analysts and app developers would be able to help to consolidate, integrate, and refactor your enterprise applications as necessary, while moving them to modern software stacks and cloud hosting.
As the number one custom software developer in the region, we have a number of our own custom made software solutions in the market. They include:
SACCO MANAGEMENT SYSTEM
HOTEL MANAGEMENT SYSTEM
ACCOUNTING SOLUTIONS
STORES/INVENTORY MANAGEMENT SYSTEMS
HR SYSTEMS & PAYROLLS SOLUTIONS
POINT OF SALE FOR SUPER MARKETS & RETAIL SHOPS
HOSPITAL MANAGEMENT SYSTEMS
INSURANCE MANAGEMENT SYSTEMS
7) Training
---
Training forms a fundamental part of our total solution approach. We have qualified training personnel available to ensure that our clients are trained in the operation of any equipment and software, making them effective and efficient hence improving their overall performance. Training programs are designed for either groups or individuals after assessing the level of training
required.
8) Technical Support
---
a) Hardware maintenance,
b) User training and support :
Hardware Repairs, Maintenance and Contract Support
After the warranty period elapses, we shall continue to support your systems through the following three types of maintenance contracts:
Total cover Maintenance contract:
This type of contract covers both labor and spares.
Preventive maintenance:
This type of contract covers labor only. The spare parts are sold at prevailing rates.
Call contract:
This type of contract is per call. Labor and parts are charged at market prevailing rates.
9) Business Development
---
We train, develop and implement solutions in the following areas for various clients after a thorough assessment of their business needs and requirements: –
Provision of customized accounting solutions
We have successfully implemented Quick Books, Sage, Pastel for several
organizations
Tailor made information systems
These include Sacco Management Systems, Human Resource management (payroll), inventory management, point-of-sale, and school and club managements systems among others
Process automation
10) Internet & CCTV Installation
---
WILCOM SYSTEMS KENYA provides best and Quality CCTV installation. We are always efficient and reliable. We give our customers the details of some of the Cameras that you may need and their prices.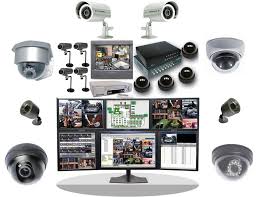 After the survey we are able to give a comprehensive conclusion of the materials that we need to enable us to quote and what its needed to Install. The survey is free of charge and we will provide the Quotation Free of Charge. SDL has Quality and very reliable and cost effective Cameras. They all depend on the Viewing Range the TV Lines (Resolution) The Viewing Angle, The Distance, If Day Only or with IR, If IP or Analogue or Wireless and so many other aspects like Zoom rotate Option That is PTZ.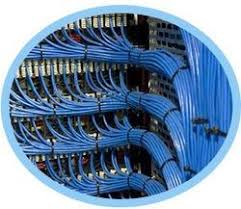 You can also place your order and request to have a WILCOM Technician install the high-speed internet service. There is a charge for this service.